Because I need to get this stash under control, that's why:
Here they be:

Laines Du Nord Giunco (Merino Wool): 705 & 892
(plus random stash yarn for flower)
Louisa Harding Pattern
This one came out huge for some reason (my gauge was right on...),
so I steeked it (eeeek!)... first time for me.

Pakucho Organic Cotton: Natural
Debbie Bliss Cotton Angora
Pattern from zona.livejournal.com


Lion Cotton-Ease (Cotton/Acrylic): Taupe
Pattern from knitonthenet.com
The pattern called for threading the ribbon through to hold the hat on, but it slipped around something fierce, so I machine sewed it on along the top...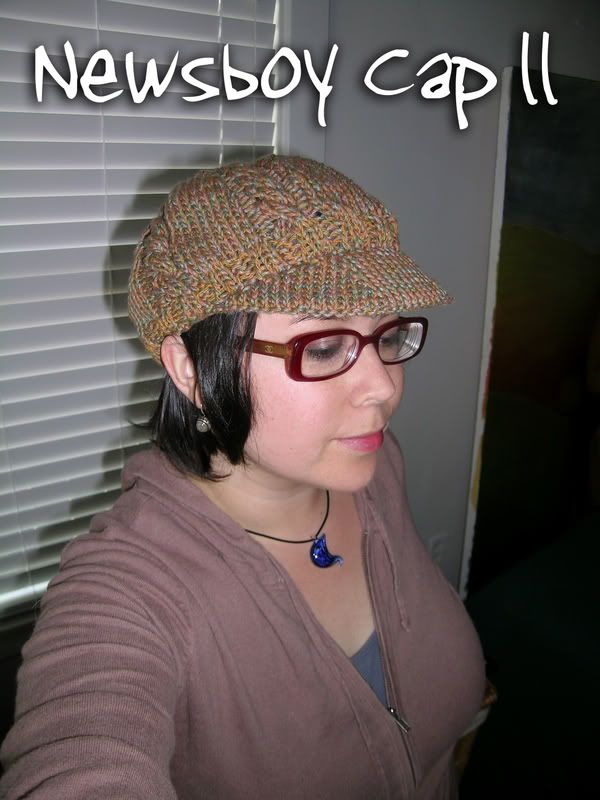 Artful Yarns Fable (Pima Cotton/Silk): 92
Stitch n' Bitch Nation Pattern
Mama's turned out so cute, I had to make one for myself!
Debbie Bliss Cotton Angora (Cotton/Angora): 15523
Marnie Maclean Pattern
I was trying for a summer hat, but it's still too warm on my head in this icky Sac Valley heat...
Trendsetter Tonalita (wool/acrylic): 2348
Knitting Nature Pattern
I really wasn't happy with this yarn and this pattern together, so I was going to rip it (pricey yarn) and make another in a non-stripey yarn, but I'm liking how it looks in the pic... hmmm...