I've been on the lookout for pieces to knit that would fit if (when!) I get to my goal weight (20 lbs. down, 40 more to go...). So I thought most shrugs would be good for that, since they don't cross the boob-age. I've already posted one recently, and here's a couple more:
Ok, this one was a bit of a pain... It's the Viennese Shrug from Interweave. First I started knitting it without checking for errors (and without swatching, so I have no one to blame but myself), but it turned out that instead of the worsted weight the pattern called for, it actually used sport weight. I got this far before realizing the mistake: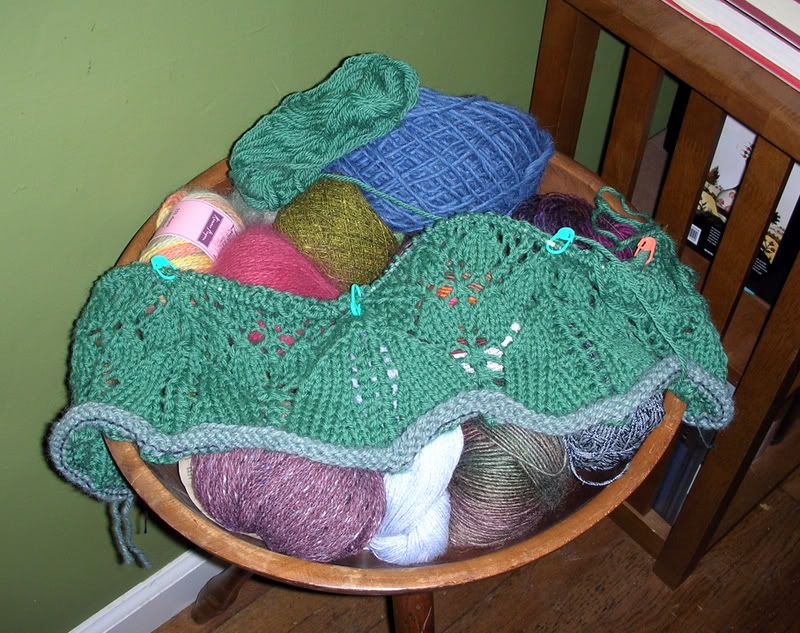 So, I started over and got through... It was the most intricate pattern I've finished yet, but a lot of fun. And worth it, I think...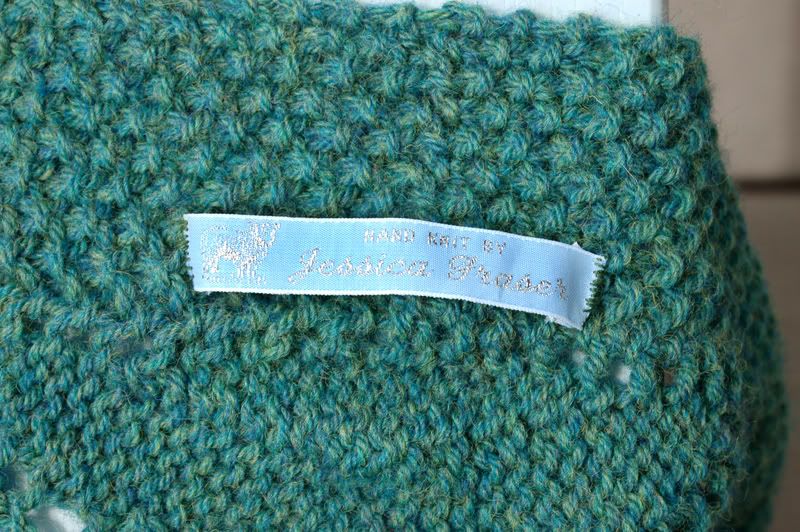 The pattern was from Interweave Knits (Summer 2005) and
the yarn was Knit Pick's Telemark in Tidepool Heather.
Next is the Retro Redux Shrug from Lace Style:

It's knit in Knit Picks Andean Silk (55% Super Fine Alpaca,
23% Silk, 22% Merino Wool ) in Cream.